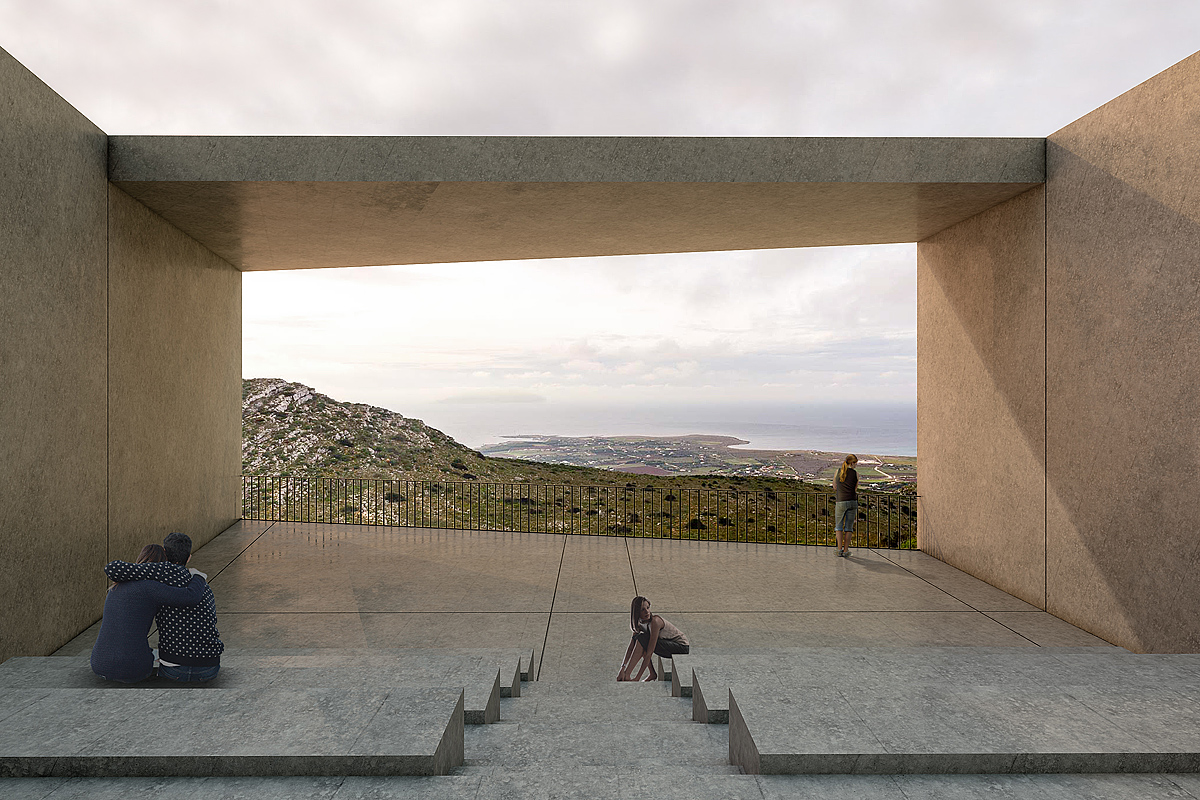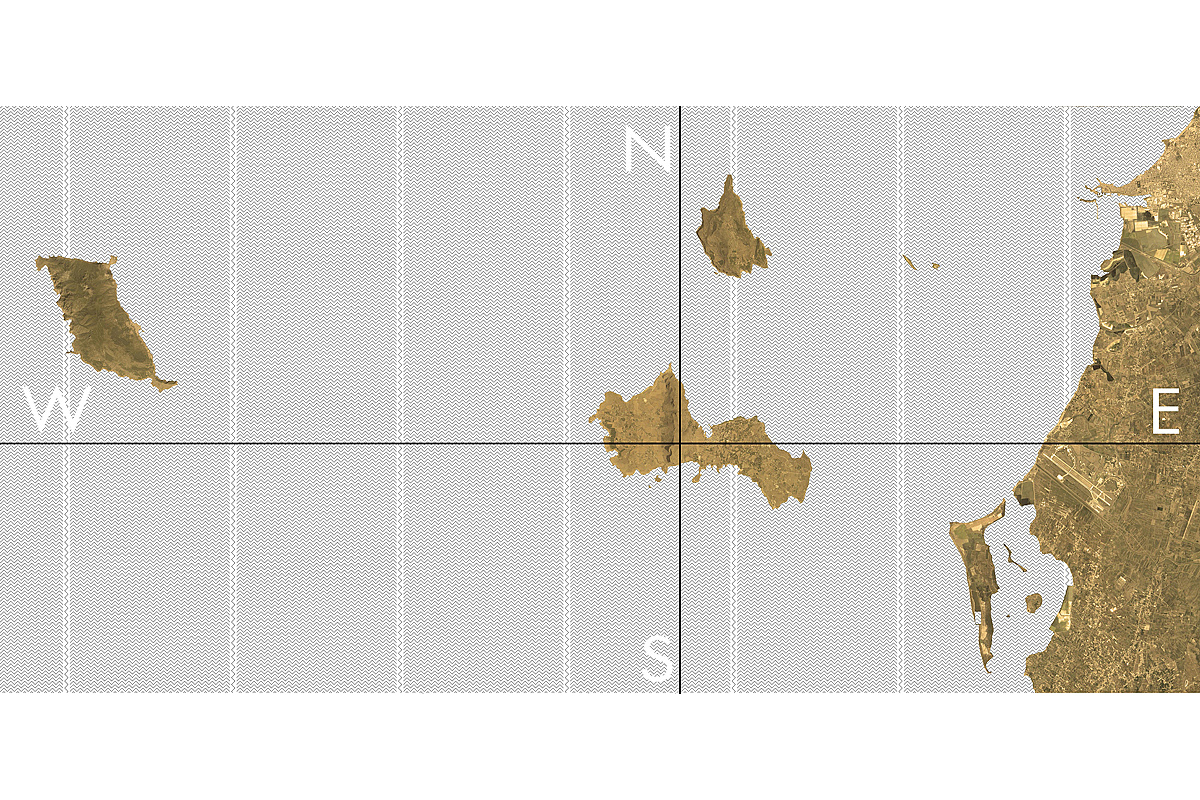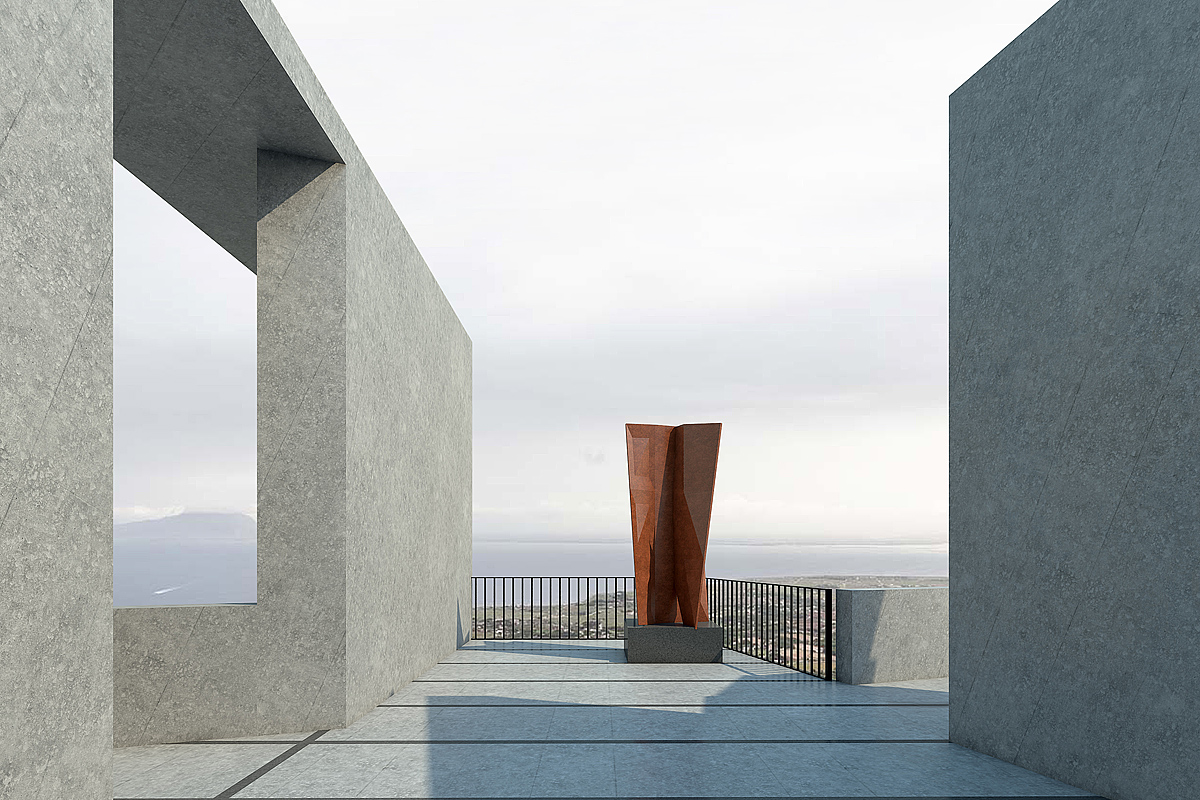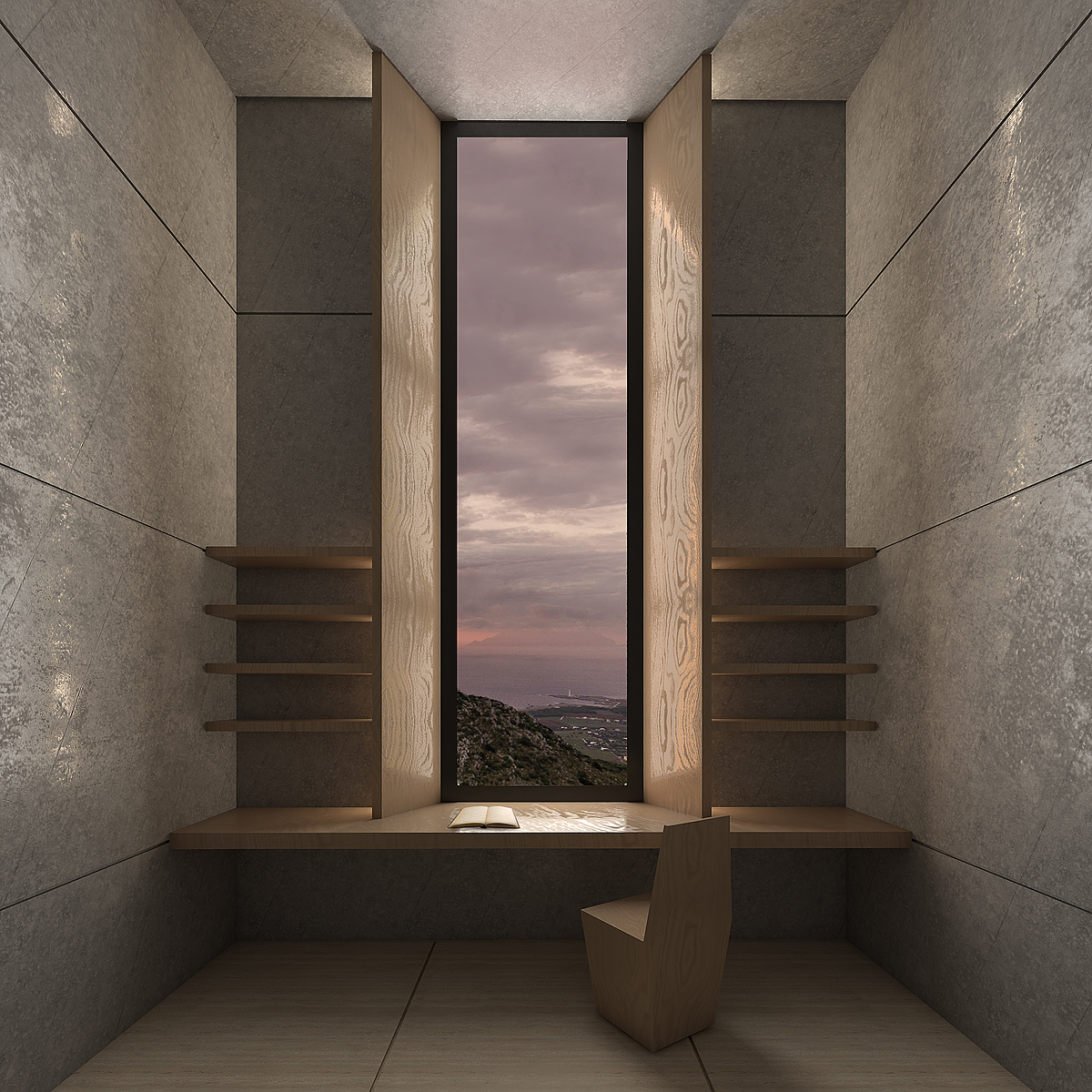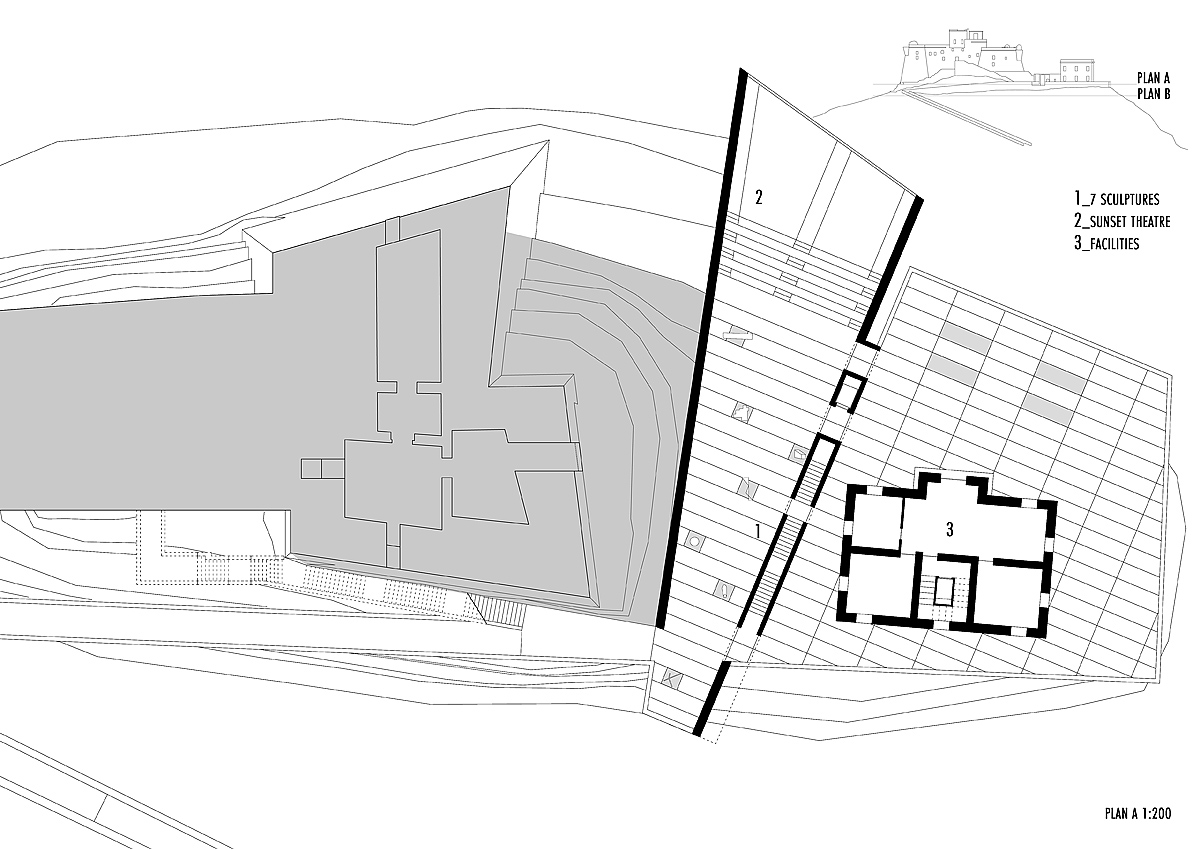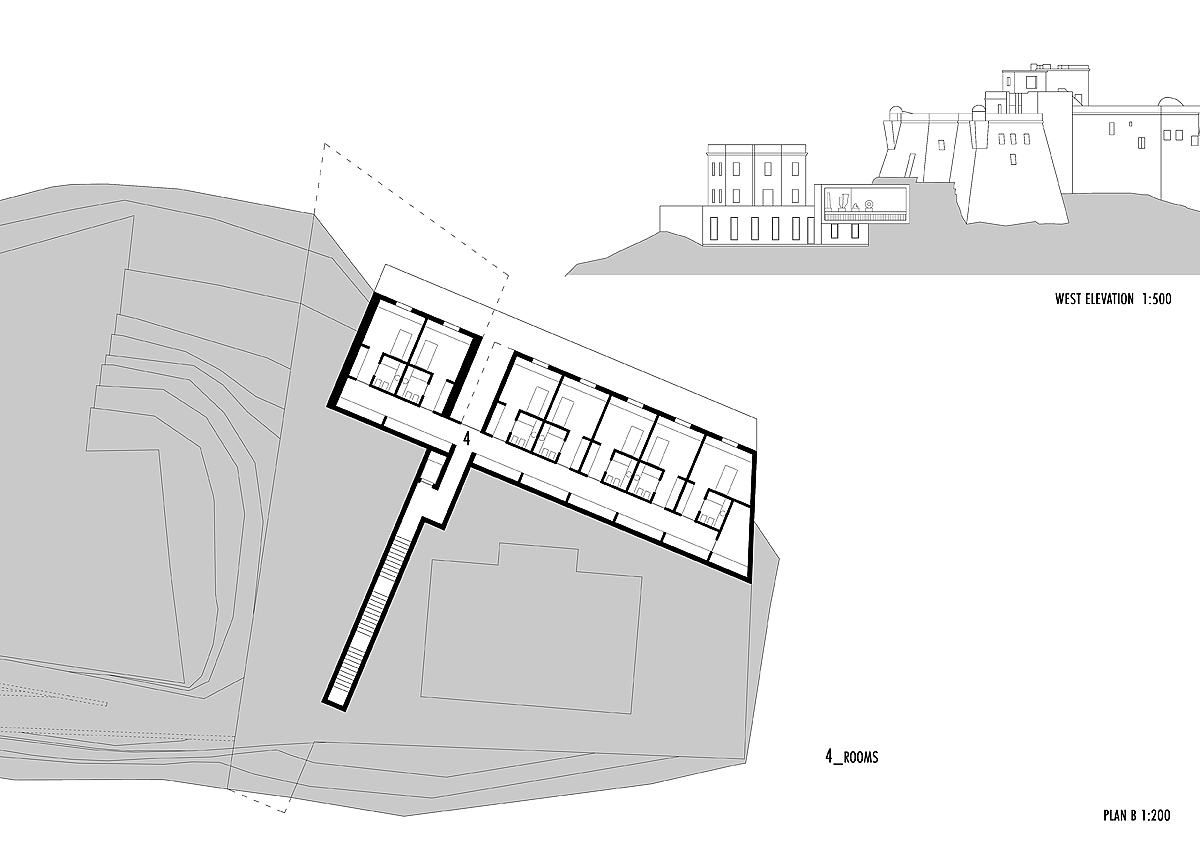 Art Prison, Yac Competition
Honour mention
with M. Manicone
In the Mediterranean Sea the cardinal points are not only references for safe navigation, but ancestral elements that connect the earth to the cosmos. They are directions that run through the lands and the sea, places of migration and cultural transfers in constant evolution.
A large enclosed space between two high walls with the blue sky of the day and the starry one of the night as a roof. Positioned in an east-west direction, it houses the seven sculptures that are replaced cyclically. The room is a trap for the light that envelops, in its infinite nuances, the sculptural essence of this place. Point of arrival of the hard climb path to get to the fort of Santa Caterina and the sinuous route between the sculptures is the Sunset Theatre. A simple frame that defines a portion of the landscape to the west, framing the end of the island of Favignana and the island of Marettimo. A space every day open that hosts in silence the daily sun show, at night it can be used for small concerts and theatrical performances.